Let's catch up with the status on who is still with who from the TLC series '90 Day Fiance'. The show has just concluded its seventh season and lots of couple drama has gone down since its commencement that's for sure!
Season 1
Russ & Paola
Russ from Owasso, Oklahoma, and Paola, from Bucaramanga, Colombia. Yep still married! and now they even have a child in which they welcomed to the world NYD 2019. The couple got married in 2013, and have since then relocated to Miami.
Alan & Kirlyam
The couple are still going strong and recently celebrated their sixth wedding anniversary. The couple have a son called Liam. Alan is from Los Angeles, and Kirlyam Goiania, Brazil.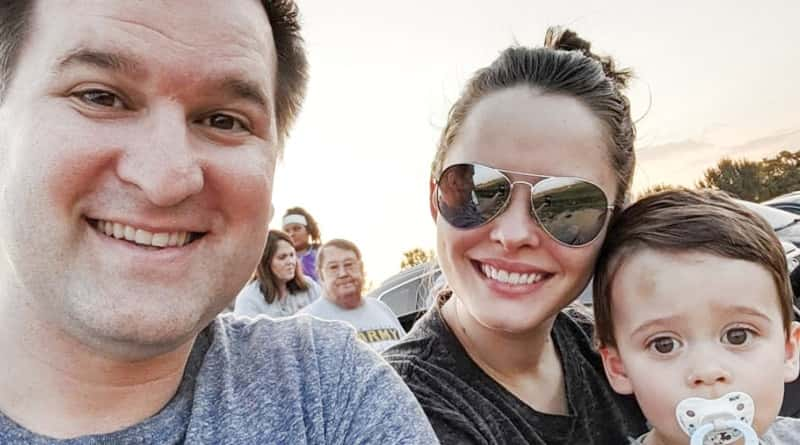 Louis & Aya
There is a question here about their status as a couple, they seem to still be together. Both have a son, Giovanni, born in June 2018. Louis is from Indianapolis, Indiana, and Aya, from Ormoc, Philippines.
Mike & Aziza
Mike from Cleveland Ohio & Aziza from Volgograd, Russia. The couple are still married and have a new addition to the famile, Olivia Joan.
Season 2
Chelsea & Yamir
Whilst the first season seemed like a good run for the couples starting with season two, the couple is now divorced. Chelsea, from Galesburg, Illinois, and Yamir, from Managua, Nicaragua ended their marriage and filed for a divorce in 2016.
Danielle & Mohamed
Danielle, from Norwalk, Ohio, and Mohamed, from Tunis, Tunisia. The couple divorced in 2017, there was accusations of infidelity within their relationship. Mohamed seems to be ''doing great" and is "Happy" his words to his followers on Instagram, in April 2018.
Justin & Evelin
Justin, from San Jose, California, and Evelin, from Cali, Colombia. The couple are in love and happily married. Which is nice to see since season two had a few splits!
Brett & Daya
Still married! Brett, from Snohomish, Washington, and Daya, from San Carlos, Philippines got married on Feb 2015, and welcomed their daughter Isabella to the world in July 2017.
Jason & Cassia
Divorced! Jason, from Spring Hill, Florida, and Cássia, from Curitiba, Brazil. The couple finalised their divorce in October 2018.
Danny & Amy
Danny, from Norristown, Pennsylvania, and Amy, from Cape Town, South Africa. There is nothing separating these two lovers! Been married since 2014, have two toddlers son Jedidiah and daughter Anna, and even launched a church in April 2019.
Season 3
Mark & Nikki
Seem to be married? Mark, from Baltimore, Maryland, and Nikki, from Cebu City, Philippines appear to still be married.
Loren & Alexei
Loren, from New York City, and Alexei, from Nazareth Illit, Israel. They are still married, living in Florida and expecting a baby boy this May!
Kyle & Noon
Kyle, from New Orleans, Louisiana, and Noon, from Bangkok, Thailand, the couple live in Portland, Oregon and still Married
Melanie & Devor
Still married and welcomed a daughter Avah in November 2017. Melanie Bowers is from Orwigsburg, Pennsylvania, and Devar Walters, is from Runaway Bay, Jamaica.
Fernando & Carolina
Fernando, from Doral, Florida, and Carolina, from Medellín, Colombia. Despite the worry Carolina has toward rumours of Fernando cheating with his ex girlfriend the couple is still married.
Josh & Aleksandra
Still Married. Josh, from Rexburg, Idaho, and Aleksandra, from Kirov, Russia. The couple got married in 2015 and welcomed a baby girl Kaya in March 2016.
Season 4
Jorge & Anfisa
Jorge is from Riverside, California, and Anfisa, from Moscow, Russia, the couple is still married. Accorfing to People Jorge is currently serving a two and a half year prison sentence for the possession of 300 pounds marijuana.
Narkyia & Olulowo
Still married, despite a temporary break up. Narkyia is from Camp Hill, Pennsylvania, and Olulowo, from Lagos, Nigeria.
Matt & Alla
Matt, from Williamstown, Kentucky, and Alla, from Kiev, Ukraine, This being Matt's 4th marrige is still well in tack. The couple are living Cincinnati, Ohio.
Chantel & Pedro
Still going strong! and married, they also are part of a TLC spinoff 'The Family Chantel'. Chantel, from Atlanta, Georgia, and Pedro, from Santo Domingo, Dominican Republic.
Nicole & Azan
Nicole is from Bradenton, Florida, and Azan, from Agadir, Morocco. They are engaged and wedding plans are still in the making however have been put forward for a later date. The couple are even living separately, Nicole is focusing on rasing her child May. Their story was part of season 4 & went into season 5.
Season 5
Elizabeth & Andrei
Elizabeth, from Tampa, Florida, and Andrei, from Chisinau, Moldova. The couple are married and have a daughter, Eleanor born in January 2019
Evelyn & David
The couple are still married and have now moved to Los Angeles, following the success of Evelyn on American Idol. Evelyn, from Claremont, New Hampshire, and David, from Granada, Spain.
Molly & Luis
The marriage for these two did not go too well and divorced 6 months after their wedding. Molly is from Woodstock, Georgia, and Luis, from the Dominican Republic
David & Annie
David, from Louisville, Kentucky, and Annie, from Bueng Kan, Thailand, are still happily married.
Josh & Aika
The couple are still married, they decided to hold the ceremony in Vegas back in September 2017. Josh is from Mesa, Arizona, and Aika, from Quezon City, Philippines.
Season 6
Ashley & Jay
They both didn't manage to keep the marriage afloat and are now divorced. The reason she filed for divorce was listed as 'adultery'. Ashley is from Mechanicsburg, Pennsylvania, and Jay is from Port Maria, Jamaica.
Colt & Larissa
Divorced! Colt, from Las Vegas, Nevada, and Larissa, from Minas Gerais, Brazil, did not last together. Colt filed for divorce Jan 2019, the day Larissa was arrested for domestic violence.
Jonathan & Fernanda
Also Divorced. The couple divorced in Jan 2019, they lasted just under a year. Jonathan is from Lumberton, North Carolina, and Fernanda, from Celaya, Mexico.
Kalani & Asuelu
Kalani, from Orange County, California, and Asuelu, from Samoa, are happily married with two children Oliver and Kennedy. They are now living in Tahoe.
Eric & Leida
They are married, but it hasn't been so smooth for Leida and Eric's daughter Alari, but in the meantime they are trying to be on good terms. Eric is from Baraboo, Wisconsin, and Leida, from Jakarta, Indonesia.
Steven & Olga
The two are still married. Steven, from Bowie, Maryland, and Olga, from Voronezh, Russia got married in August 2019.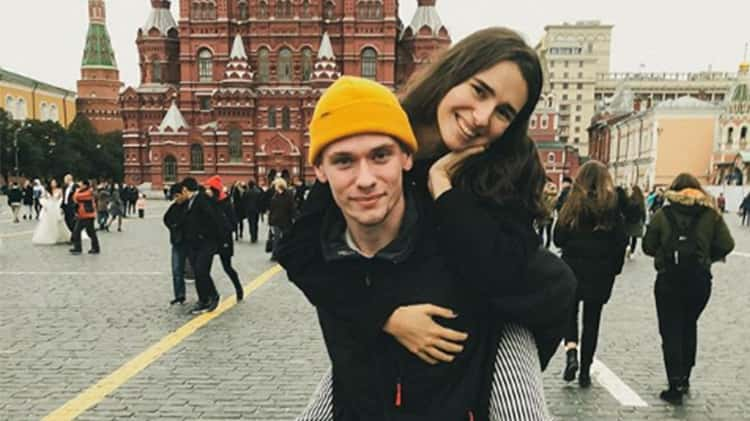 Season 7
Michael & Angela
The couple have tied the not off-camera in Michaels home town of Lagos, Nigeria. Angela orginially from Georgia, had to marry Michael in Nigeria to then apply for a spousal visa.
Syngin & Tania
By the looks of it they are both still married, even though they didn't have the smoothest 90 days! Syngin from South Africa and Tania Conneticut
Mike & Natalie
Not quite happening! the relationship seems to be on hold. The Tell-All episode had revealed the issues that the couple had between eachother, Natalie is no longer trusting Mike after speculation that he cheated on her. Mike is from Washington & Natalie, Ukraine.
Blake & Jasmin
The couple are still married despite Blake's family and friends suspicious of Jasmin's true intentions. Jasmin is from Finland and Blake is from Los Angeles.
Michael & Juliana
Michael is from Connecticut and Juliana Brazil, the couple are still very much together, and married. Juliana even has a great relationship with Michael's ex-wife Sarah.
Mursel & Anna
The couple are married and still together despite Anna's eldest son is yet to accept Mursel as a step-father. They are looking into having another child via surrogate.
Sasha & Emily
They are still together and married. Sasha and Emily welcomed their son David before their wedding.The family is now living in Portland
Robert & Anny
Robert, from Winter Park, Florida, and Anny from the Dominican Republic. The couple is married and still very much in love, as they search for a two bedroom apartment.