Cheyenne Floyd baby mother to Cory Wharton who share a daughter named Ryder, reveals that she will continue to try and co parent-daughter Ryder as positively as possible.
"It's definitely one big, weird, blended, dysfunctional family," Cheyenne shared with E! News exclusively ahead of Tuesday night's season premiere. "I actually helped them plan their gender reveal and gave them all the vendors and places to call. People hear that and they're like, 'You helped your child's father plan their new child's gender reveal?' and it sounds so weird but it works for us."
Cheyenne continued by saying "I would take our situation over us hating each other any day. It might be weird to some people, but it works for us."
Cheyenne has always wanted her and Cory to get along for the sake of there daughter Ryder. She had more to say "Our biggest thing since day one of Cory coming into Ryder's life was what kind of dad he wanted to be and what kind of parent he wanted to be," Cheyenne continued. "I wasn't going to allow him to be a Disneyland dad or an Instagram dad or just in the moment. He had to be 100 percent. I think from the beginning, he saw my mindset and appreciated it so that's why we co-parent so well."
Cheynne and Cory need to put there heads together during these tough times with this whole pandemic and the spread of the Coronavirus, because Ryder was diagnosed with a rare condition named VLCAD.
Very-long-chain acyl-CoA dehydrogenase deficiency (VLCAD) is a condition in which the body is unable to break down certain fats. It is considered a fatty acid oxidation condition because people affected by VLCAD are unable to convert some of the fats they eat into energy the body needs to function.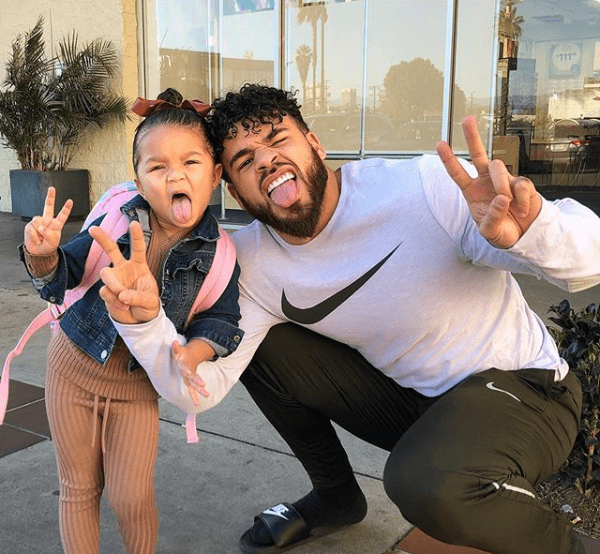 Cheyenne said this "She's doing good. With all the health stuff and viruses, we have to keep her close to us and take extra precautions," Cheyenne explained. "But she's doing well. She does regular doctor appointments and sees a nutritionist and a genetics doctor but everyone says her levels are really good. We are just trying to get through flu season."
Ultimately Cheyenne and Cory are trying to find a happy medium where his new relationship and there co-parenting do not clash. Cheyenne went on to say this
"I'm not going to let my kid go anywhere if I'm not cool with the person and so we might as well be friends and get to know each other so it's a peaceful relationship," Cheyenne explained. "Ryder honestly loves Taylor and Taylor is really good with her and talks more about Taylor than her dad. I can't hate. I have to respect their relationship and Taylor and I have our own relationship."
Cheyenne sounds like a smart woman and a mother who's determined to raise her children around a healthy enviornment. For more details and updated Teen Mom breaking news and more please subscribe to our Celebernation newsletter.