With great strength, "Teen Mom OG," Mackenzie McKee, also shows inner peace. She generates inspiration to the world with such leading examples of entrepreneurship and a mother of three.
A rocky marriage, the passing of her dear close mother and best friend last year, motherhood, hard-working businesswoman and dealing with type 1 diabetes, are certainly elements worthy of the utmost admiration.
Her fans truly love her story. She is still grieving and carries hurt inside. But throughout her deep healing journey, as a fitness trainer and model, Mackenzie recently poses for her fitness company with a bright shining smile.
Her incredible rock hard body shows the dedication and discipline she owns.
Her incredible sculpted body amazes her audience after having three healthy beautiful children.
She gives a great example that life goes on beautifully when one appreciates and focuses on what should be the most important. First and foremost her three beautiful children and then her business.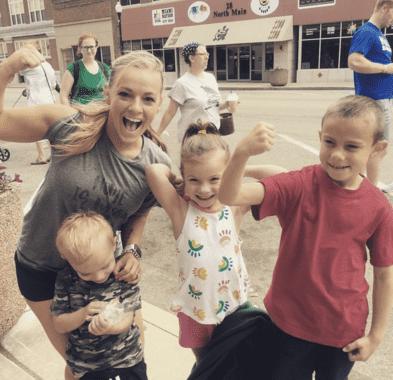 She calls the shots and runs her business and her life. Always doing what is best for her and her kids.
She shared with her nearly 1 million followers on Instagram how much she envisioned herself on a peaceful beach doing yoga praying for those who are going through hard times during the coronavirus pandemic.
Dedicated to her spiritual growth, Mackenzie is making a clear point that she is unstoppable proving wrong those who doubted her. This amazing mother also recently posted a picture with nearly 32,000 "likes." showing her sweet happy smile with her happy son in a stroller.
She doesn't take life for granted and sees the best in everything as she thrives for a bright future. Despite her recent troubles, Mackenzie genuinely knows how to bring out the best in her while setting a great example on how to be determined in obtaining strength, peace of mind and true happiness with one's own self.
Please don't forget to Subscribe to our Celebernation newsletter to receive more Breaking News and Updates!