MTV's Farrah Abraham Teen Mom OG Ex cast member tried her shot at Tik Toks dance challenge.
Apparently she failed miserably and fans weren't having it, they clowned her silly and call in the trolls!
28-year-old Abraham dropped the video over the weekend on the TikTok page she shares with her 11-year-old daughter, Sophia. The dance was done to Megan Thee Stallion's "Savage," and is currently a growing trend.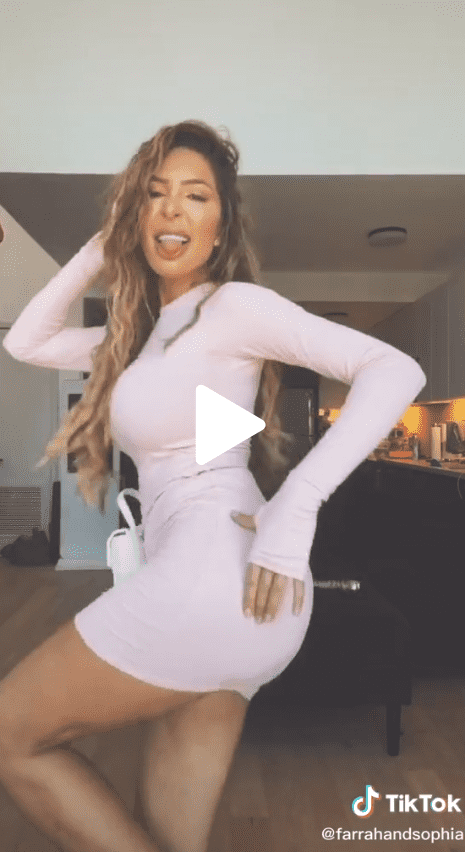 The video has reached over 200k views and fans did not hold back there nasty comments, one follower commented:
" Your dance moves are no better than my 1-year-old, as a matter of fact, I think my 1-year-old dances better than you! "
Another wrote "You're not good at anything you do, I'm just here to laugh at you "
Many fans also attacked her because of her 11-year-old daughter being featured in the video. The song and dance challenge obviously is sexually-orientated. One fan said...
"What are you doing to your kid," one fan lashed out.
Another said, "This woman is no mother sorry."
However, there were also some fans who defended Farrah and daughter Sophia by saying
"It's crazy how many people take time out of their days and lives to spread hatred. I just don't get it. Farrah is looking good and having fun. I see you SOPHIAAAAA yass mini queen,"
Many agreed and said there was nothing wrong with including her daughter Sophia in the video.
Farrah and Sophia are just living there best lives and they could care less about the negative comments, trolls and haters!
https://www.tiktok.com/@farrahandsophia/video/6809005433127193861
For more Teen Mom and Breaking news please dont forget to subscribe to our Celebernation newsletter!