Spoken like a truly proud Mother! Portwood, 29 from Anderson, Indiana U.S. told Us Weekly "I see a lot of myself in him and it's beautiful! He loves music and that's one thing that I love. And he loves just being around me and cuddling, and always wants me to pick him up and dance and move him around." Portwood said. It is a wonderful step in the right direction for the Teen Mom who has struggled in the past with her beautiful baby boys' Father,
Andrew Glennon.
She is currently trying to keep things amicable and doing her best to move forward in life to try to create a stable and healthy environment for her Son James and Daughter, Leah Leann Shirley now, 11. Whom she shares with Gary Shirley.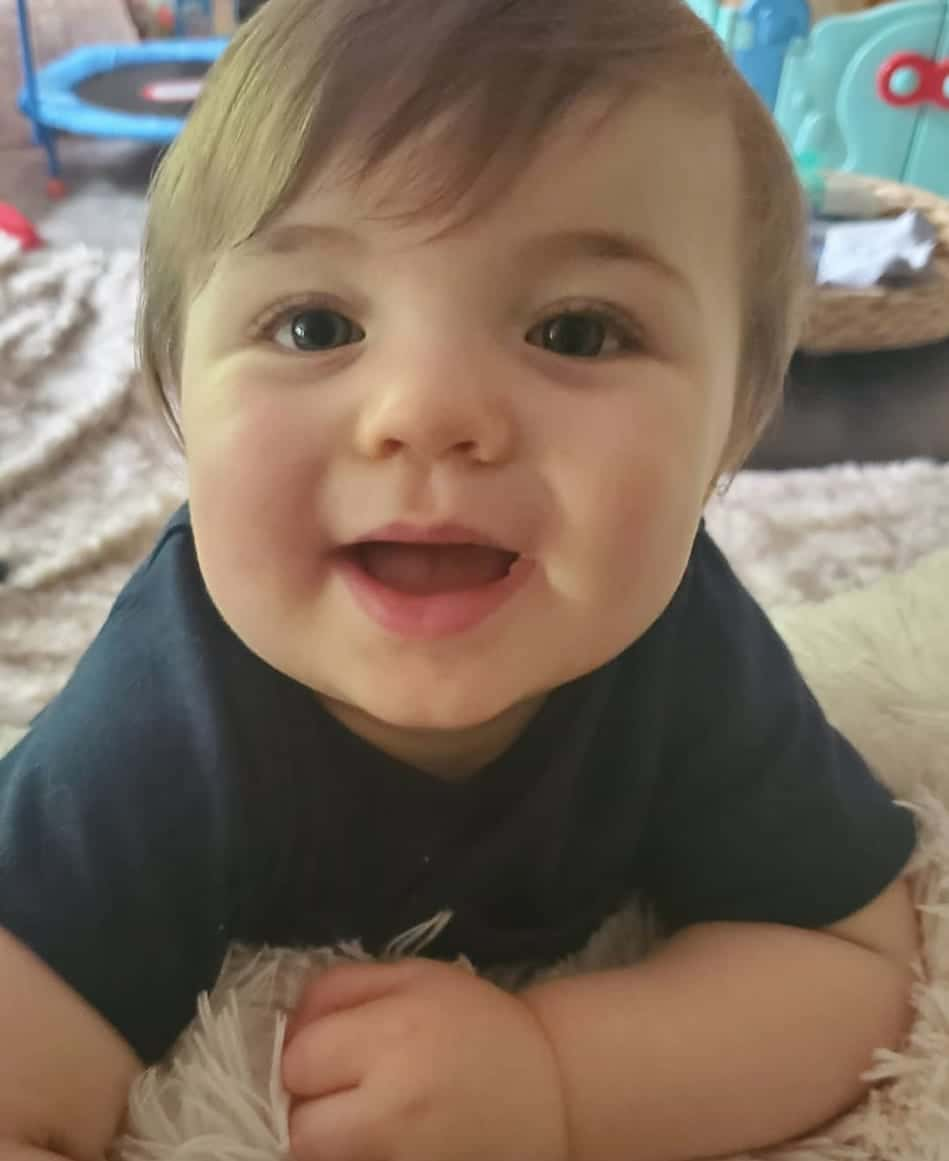 She discussed how she is trying to do things differently after the altercation between her and her ex-boyfriend Andrew Glennon that lead to her arrest on July 5, 2019. Portwood was arrested in Indianapolis, Indiana and charged with two counts of domestic battery and one count of criminal recklessness with a deadly weapon after she struck Glennon in the neck while Glennon held James in his arms.
Portwood had previously claimed that Glennon was withholding visitation rights but have since been able to find an agreement in regard to her spending quality time with their son James.
Portwood went on to share, "I see James fairly a lot. I am trying to co-parent the best way that I can," she told the outlet. "I get a lot of people tell[ing] me after my days with him: 'I can tell that you saw James today because you just have that smile on your face.' When I hear that, I'm like, 'Yeah. It's just the truth." All throughout the difficult days she kept trying to convince herself that everything would work out, and she had instinctually set herself up for success when she knew in her heart that everything would work out for them all.
She went on to explain, "Just something in my heart told me, 'Amber, you're going to be back with your son one day. And it doesn't matter if it's one day a week, two days a week, three days a week, four days a week,'" she said.
Glennon also had some things to say, one of those things being, "There is no denying of any visitations," he said at the time. "My attorney has been in touch with her attorney, and papers have been filed that will help to get this process moving."
The father of one explained that once the parents came to a consensus about who would mediate and transport James during the visits, the issue would be resolved. "I want her to see James," Glennon said. "I saw what keeping Leah [from her] did to her, and I swore that would not happen." He is evidently trying to keep that promise.
Portwood also went on to share that her son is doing "amazing" while she and ex, Andrew Glennon try to adjust to a co-parenting lifestyle following their July 2019 split. As previously mentioned, Portwood was arrested for domestic battery against Glennon, 35, at the time. According to the police, Portwood hit Glennon "while he was holding" their toddler during an argument, resulting in a no-contact order with her son.
The order was lifted soon after and she was granted supervised visits. Both Andrew and Amber have since tried to move forward with respect, forgiveness and kindness in order to create a safe haven for their son James. They just want what is best for him and are conciously making decisions daily that reflect their growth and their common goal in co-parenting, which is, James' happiness. Please dont forget to subscribe to our Celebernation newsletter for more Teen Mom and breaking news!