The 28-year-old teen mom star Leah Messer (mom of 10-year-old twins Aliannah and Aleeah with ex Corey Simms, and 7-year-old Adalynn with ex Jeremy Calvert) shared the truth about her miscarriage in her new book, Hope, Faith & Grace. Leah admitted that her miscarriage on Teen Mom 2 was, in fact, an abortion that she concealed for 8 years!
Apparently Leah still felt strongly for her ex Corey Simms, who she had her 10-year-old twin girls with. When Leah became pregnant a second time by her fiance at the time, Jeremy Calvert, Leah ultimately was pressured into deciding to terminate the pregnancy.
Instead of telling the producers at MTV that she had an abortion, she actually told them she "lost the baby." shocking, isn't it!
Leah told she told People ; "I had very low self-esteem at that point in my life and I one hundred percent allowed others to control my decision-making," "I truly, wholeheartedly felt like I convinced myself that that's really what was happening."
Leah expressed in an excerpt from her book. "Looking back now, I just wish I would have owned it. I wish I would've owned what was going on, "I wish I hadn't been fearful of what everyone was going to say…but I'm not going to dwell on the decision I made at that time. I'm going to rise above the decision I made and learn from that experience."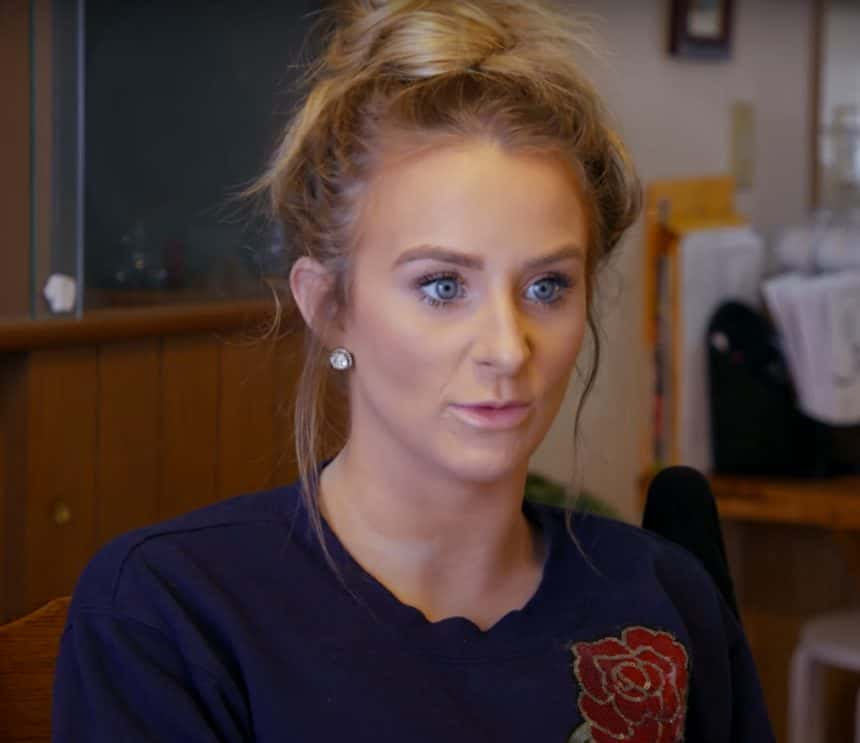 Leah also shockingly writes about how was sexualy abused by a babysitter when she was about 5 years old, her struggles before and after daughter Aliannah's diagnosis with a rare form of muscular dystrophy (a hereditary condition marked by progressive weakening and wasting of the muscles.), and how she suffered from depression including an addiction to pain medication led her to suicidal thoughts and attempts!
Leah is now clarifying up rumors on whether or not she'll try for more kids – a son perhaps?
It seems like Leah doesn't see herself having any more children for now.
Leah told People "I am still perfectly content with my girl tribe,"
"I don't know if I really want to start all over," She explained. "We're on this path. We're on this journey together and they're great kids."
Leah is now making the choice to share her experience to try and feel comfortable talking about and as a result help her accept the decsion made, its time for her to be open and honest and not let it drag her down but actually grow from it!
In an exclusive interview with People Leah proclaimed; "At the end of the day, if I was going to own my story and own my truth, I was going to own it all," she said. "That was the whole purpose behind the writing process, the passion behind my book, all the drive that I had behind it. [I wanted to] open up and allow others to see all the imperfections, because it's okay. We're perfectly imperfect and we get to embrace every imperfection that comes our way, all the adversity, no matter what."