'It's just scary when someone so close to home has tested positive", she said in a dismal voice.
The reality star, 22, spoke out about her fears in a new teaser video for the the September return of Keeping up with the kardashians, which appeared to be filmed by Kylie herself. This upcoming season will see the famous family trying to come to terms with the health pandemic and locking down in their homes until the city orders otherwise, which they have indeed been doing like the rest of the country. The teaser also showed more self - videoed snippets of the family as, one of which could possibly be a reconciliation between Khloe Kardashian and Tristan Thompson. While video conference calling with Kim, Khloe and Kris, Scott pops the question if Khloe has "slept with Tristan yet" while in quarantine and Kim Kardashian West responds, "100 percent." The show returns to E! in September.
Kylie Jenner did not reveal the person who contracted the virus, she was distressed when she found out someone in her inner circle tested positive for COVID-19. However Kylie hinted that this certain someone was the reason Kris Jenner felt obligated to take a test for the virus due to the fact that she had been exposed to thhis person. We know now that Kris tested negative, however the rest of the family may not be as safe as they thought they are despite their lockdown and dutiful social distancing efforts.
According ot the Sun, it is probable that the person Kylie is referring to is one of the first cases of coronavirus on March 6, which was a dad and his two boys after they returned from Italy and they lived close to her Calabasas home.
Kylie and Stormi, her bff Stassi and and unconfirmed ex Travis Scott (Stormi's father) who Kylie poured out about in a loving Instagram post this week. "KUWTK" is now on quarantine until September.
However that doesn't conclde the family is safe from the pandemic. In a recent clip, Kylie reveals just what has been happening behind the Instagram feed.
The family are really struggling during their speration. Momager Kim gets very upset during a phone call with Khloe, saying "I wish I could hug you,"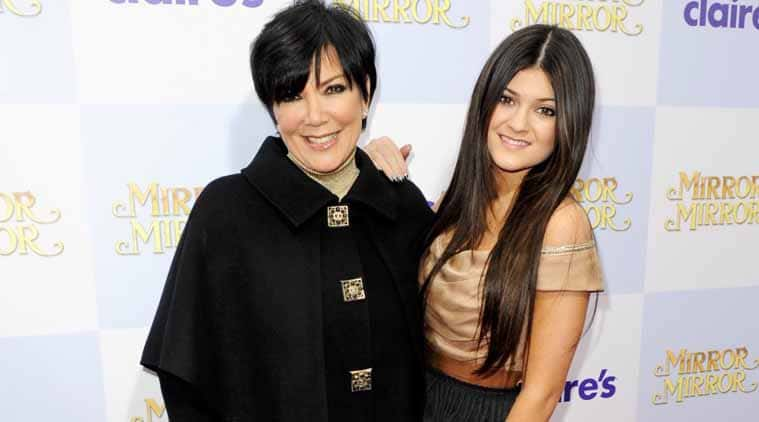 It ends with Kris saying she is missing her daughters, as Khloe posts a video from her bed promising:
"We're going to get through this."
A little more news, on a more positive note, Despite Kylie feeling strange about the big transition, she has moved in to another incredible million dollar mansion which she bought for $36 million which is almost $20 million less than the market price! Now thats a bargain Kylie!
Her new home is situated in Holmby Hills in Westwood, a definite change from the Hidden Hills neighborhood the Kardashians adored. It is 19,250 square feet, with 7 bedrooms and 14 bathrooms.
According to realtor.com the home has a professional kitchen, open family room, and formal dining room, an outdoor cinema screen, an indoor theater, several bars, a game room, a gymnasium, and a tennis court and lets not forget the pool!
A recent instagram post captioning "Taco Tuesday" showing Kylie posing in her lavish pool.
Quarantine definitely made easy for Kylie in her lavish million dollar mansion!