Miriam Haley and Jessica Mann each spoke before the sentencing and their statements are awful. They went into explicit detail of what they went through the night Weinstein met with them separately. Calling the last couple of years excruciatingly stressful while living in fear and paranoia on a daily basis, in fear of retaliation.
Mann stated that Weinstein threatened her father with a bat after he forced her to stay in his apartment. She said his stature and strength was too much for her to handle and leave.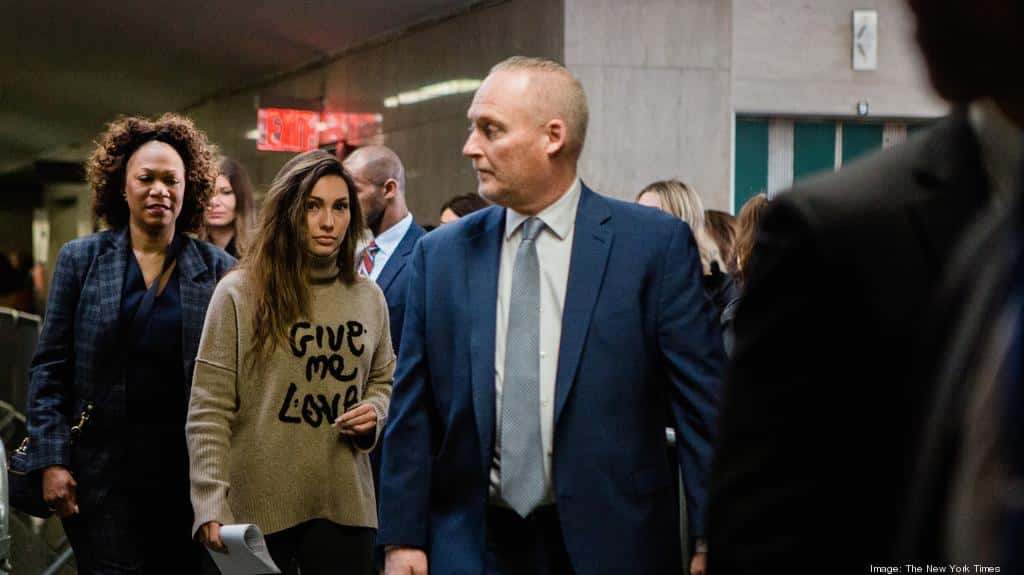 TMZ said that even before he finds out which NY state prison he's serving his 23 years, Weinstein could be heading west. The L.A. County D.A.'s Office says it's already started the extradition process to have him face sexual assault charges. There's no date set yet for his arraignment.
TMZ said Weinstein left the courthouse in a wheelchair, and corrections officers loaded him into the transport bus returning him to Rikers Island. He'll remain there for now, until he's transferred to an upstate NY prison.
The 67-year-old disgraced movie mogul faced the judge Wednesday at his sentencing, and even spoke briefly. Several of his accusers, including the women who testified against him, were in the court as well. Model Tarale Wulff was there,so was Annabella Sciorra, Lauren Young and Jessica Mann.
Oddly enough Weinstein remains in positive spirits and believes he will be free again. He will be about 90 years old when his sentence is over. He plans to appeal and continue fighting. Weinstein seems to be in denial about his ultimate fate and possibly doesnt want to believe that he will never again see freedom. If his mentality is still in that state, then he defintely cannot be sorry for his actions. Seems to me like he has no remorse and may still be playing the victim to a delusional belief that these women wanted to only sue him over his money.