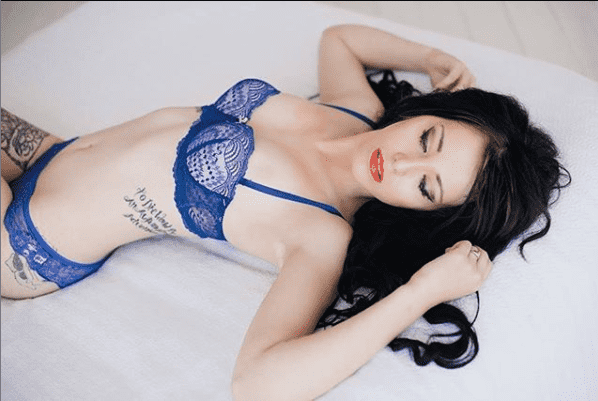 TLC 90 Day Fiance cast member, Deavan Clegg has a message for those shamers who want to talk badly about her tattoos. She proudly shows off her ink and encourages women to love themselves.
Deavan who is one of the most beautiful cast members on the show cant help to escape the online presence of the infamous trolls. But as you can see she has alot of ammo!
She talked about how she felt insecure about her post-pregnancy body. She said she hated the body changes, C-section scar, and the stretch marks because they made her feel embarrassed. She claimed that she used to put on baggy clothes to hide her new figure, and she used to avoid swimming so that no one would see the scar on her body. Then she said that with the proper mindset, one can find confidence again.
Deavan assured her fans that they are not alone and is all about body positivity. She mentioned that after bearing a child the insecurities that you feel are normal.
The mother of two beautiful kids, Drascilla and Taeyang Scuti Lee tells her fans to love their body no matter the shape. Deavan also promotes living a healthy lifestyle. Previously, the TLC star said she plans to start cooking healthy meals at home.